The Full Rhythm And Vines 2022 Lineup Announcement Is Here!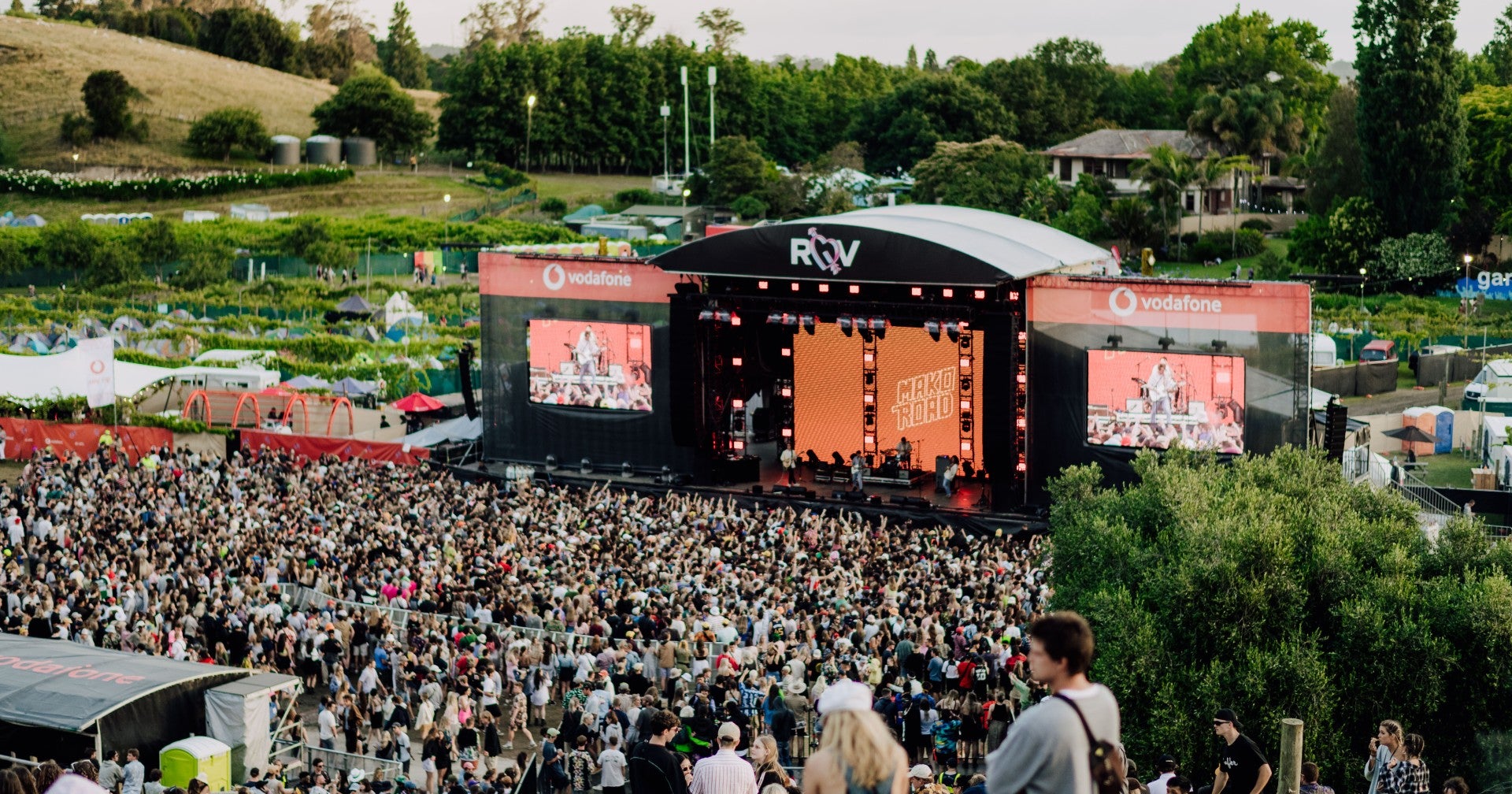 The full lineup for New Zealand's premier New Year celebration, Rhythm & Vines 2022, is finally here!
With over 102 acts performing across four stages from Thursday 29 December through to sunrise on Sunday 1 January, the final lineup release is headlined by UK grime rapper Dizzee Rascal and features a plethora of additional talent including Sir Dave Dobbyn, K Motionz, Set Mo and stacks more.
The new release follows the first massive lineup drop for the festival back in August which featured Chase & Status (DJ Set), Camelphat, Andy C, Folamour, Spacey Jane, DJ Seinfield, Dimension (Live), Bonobo (DJ Set), Skream (Dubstep Set), Crooked Colours, Alison Wonderland, Friction, Cosmos Midnight and many more.
Tickets to Rhythm & Vines 2022 are on sale now! Check out the full official lineup below and get your tickets sorted.
RHYTHM & VINES 2022
Wed 28 Dec - Sat 31 Dec 2022
Waiohika Estate, Gisborne
FULL LINEUP
THU 29 DEC
CHASE & STATUS (DJ SET), CAMELPHAT, ANDY C, SPACEY JANE
DJ SEINFELD, FOLAMOUR, K MOTIONZ, LASTLINGS, QUIX, ROYEL OTIS
SUMMER THIEVES, TSHA, BARRY CAN'T SWIM, BLAKE ROSE
CHICCORELI & TALI, ESTERE, GRAFIX, HARRIET JAXXON, LO'99
MELL HALL, PIRAPUS, ALICE AGNES, BRAZILBEAT, CELLARR
DANNY DIGGLER, HONEYBEE, JESS RHODES, RITA MAE
SURE BOY, WHO SHOT SCOTT


FRI 30 DEC
DIZZEE RASCAL, DIMENSION (LIVE), BONOBO (DJ SET), SKREAM (SUBSTEP SET)
CROOKED COLOURS, GLAIVE & ERICDOA, KINK, LADYHAWKE
MUROKI, SOFIA KOURTESIS, ARJUNA OAKES, EKKO & SIDETRACK
EMWA, GEORGIE RIOTT, GODLANDS, HALOGENIX, NO CIGAR
NYXEN, PRETTY GIRL, SHANTI CELESTE, ALAYNA, BAVHU, COAST ARCADE
DREAM STATE EMPIRE, HARRISONJUPE, HOTEL TROPIC, JESS FU
KIKI ROCKWELL, MYLEN, WIRI DONNA
SAT 31 DEC
ALISON WONDERLAND, FRICTION, SIR DAVE DOBBYN
ASSOCIANU, COSMO'S MIDNIGHT, FLAVA D, GERD JANSON
LEE MVTTHEWS, PROSPA, SACHI, SAMMY VIRJI, SET MO
SHOCKONE, TS7, BENSLEY, BEXY, BROOK GIBSON, CHORES
DENA AMY, DJ MARKY, ELIPSA, GROVE, KAYLEE BELL, KITO
NO COMPLY, PARK RD, SAMMYTHESINNER, SIN, SLY CHAOS
SYRUP, WITTERS, ANTZ, BECCIE B, BENJAMIN & NWAK
CASSIE HENDERSON, LEN BLAKE, LIVENDIRECT, MEMA WILDA
PIXIE LANE, SAMMY W, TAHINI BIKINI, UNXPILLANED
HERE'S EVERYTHING YOU NEED TO KNOW ABOUT R&V 2022
When do tickets go on sale?
Tickets are on sale now!
What about my Single Day Pass for R&V Easter?
Single Day tickets will transfer over as follows:
April 15 Single Day Passes > December 29
April 16 Single Day Passes > December 30
April 17 Single Day Passes > December 31
What payment options are available?
Moshtix accepts all major credit cards. Want to pay in instalments? You can now use Genoapay (NZ) to purchase your tickets and pay them off over 10 weekly payments.
FOR MORE BREAKING NEWS CLICK HERE