The First Rhythm And Vines 2022 Lineup Announcement Is Here!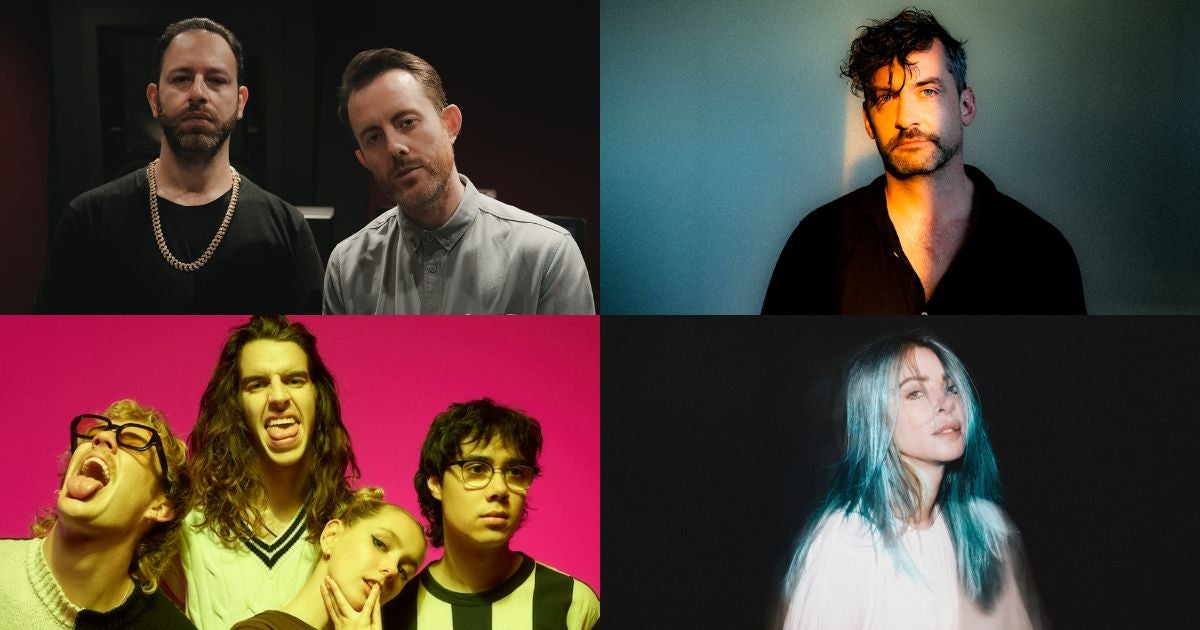 After having a year off, Gisborne's award-winning multi-day music festival returns with its first release of acts tasked with bringing the party to the 20th anniversary celebration of Rhythm and Vines.
The first massive lineup announcement for the festival includes Chase & Status (DJ Set), Camelphat, Andy C, Folamour, Spacey Jane, DJ Seinfield, Dimension (Live), Bonobo (DJ Set), Skream (Dubstep Set), Crooked Colours, Alison Wonderland, Friction, Cosmos Midnight and so many more!
The lineup announcement will be Rhythm and Vines' first release of overseas artists since October 2019, with the festival set to release a final announcement of artists in November, bringing together over 100 acts across five stages!
Tickets to Rhythm & Vines 2022 are on sale now! Check out the official lineup below and get your tickets sorted.
RHYTHM & VINES 2022
Wed 28 Dec - Sat 31 Dec 2022
Waiohika Estate, Gisborne
THU 29 DEC
CHASE & STATUS (DJ SET), CAMELPHAT, ANDY C, FOLAMOUR, LASTLINGS, SPACEY JANE, TSHA, ALICE AGNES, BARRY CAN'T SWIM, DJ SEINFELD, EST RE, GRAFIX, HARRIET JAXXON, JESS RHODES, MELL HALL, SURE BOY
FRI 30 DEC
DIMENSION (LIVE), BONOBO (DJ SET), SKREAM (DUBSTEP SET), CROOKED COLOURS, GLAIVE & ERICDOA , LADYHAWKE, EMWA, GEORGIE RIOT, KIKI ROCKWELL, KINK (LIVE), PRETTY GIRL, SAMMYTHESINNER, SHANTI CELESTE, SOFIA KOURTESIS, WIRI DONNA
SAT 31 DEC
ALISON WONDERLAND, FRICTION, COSMOS MIDNIGHT, FLAVA D, LEE MVTTHEWS, PROSPA, ASSOCIANU, DENA AMY, DJ MARKY, GERD JANSON, GODLANDS, HALOGENIX, KITO, SAMMY VIRJI, SIN, TS7
HERE'S EVERYTHING YOU NEED TO KNOW ABOUT R&V 2022
When do tickets go on sale?
Tickets are on sale now!
What about my Single Day Pass for R&V Easter?
Single Day tickets will transfer over as follows:
April 15 Single Day Passes > December 29
April 16 Single Day Passes > December 30
April 17 Single Day Passes > December 31
What payment options are available?
Moshtix accepts all major credit cards. Want to pay in instalments? You can now use Genoapay (NZ) to purchase your tickets and pay them off over 10 weekly payments.
FOR MORE BREAKING NEWS CLICK HERE