Here's Your Full Splendour In The Grass 2023 Lineup!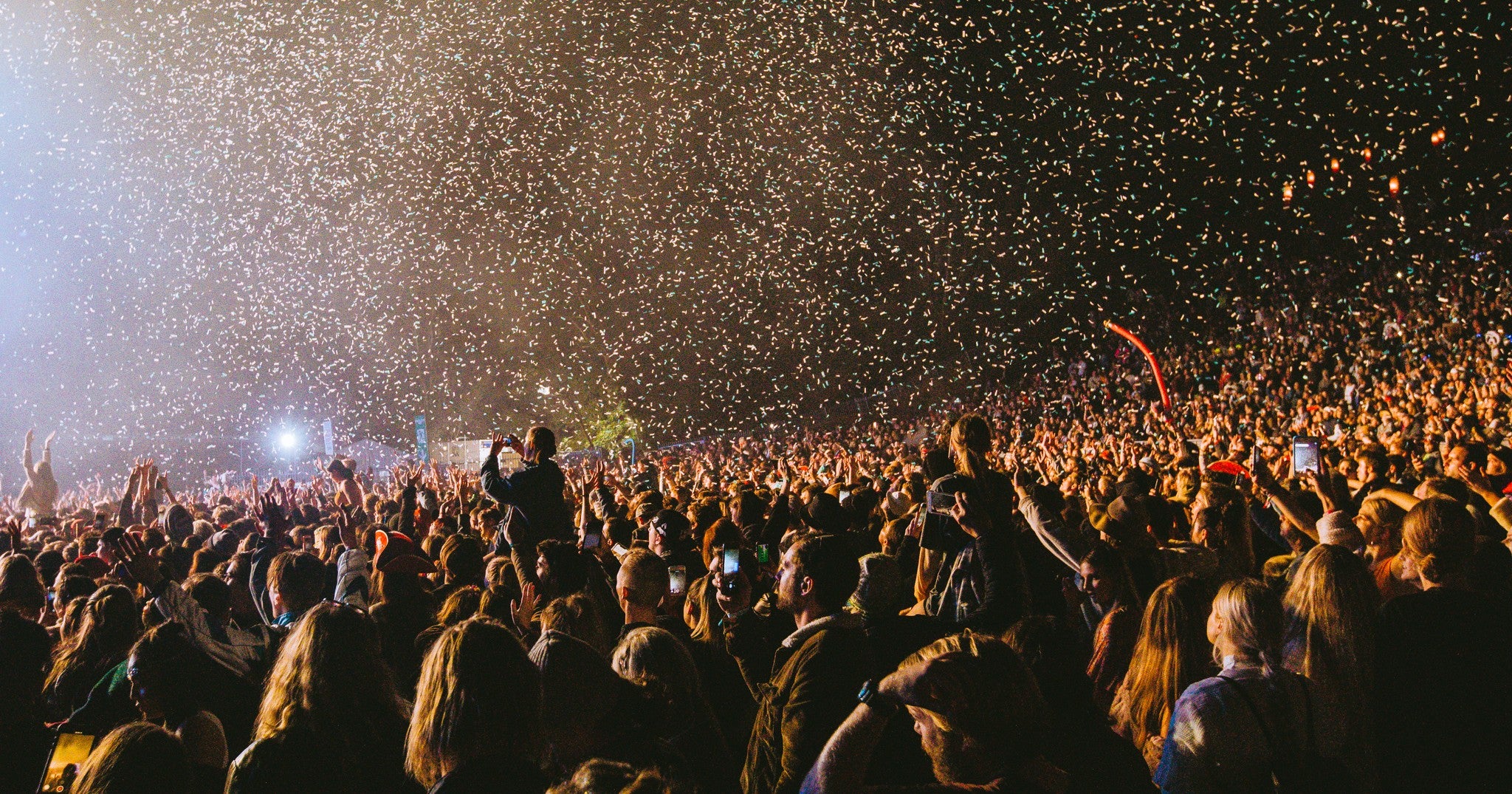 Start planning your party outfits and wheel out the birthday cake, Splendour in the Grass is turning 21!
Australia's premier Music and Arts festival is returning to its beloved home at Ngarindjin / North Byron Parklands from Friday 21 to Sunday 23 July for 3 days and nights of hella good times dedicated to music lovers, and the lineup is finally here! Hold on to your party hats as a 'uge bunch of international musicians and DJs, and an incredible host of homegrown talent, get ready to descend on the Amphitheatre, GW McLennan and Mix Up stages for Splendour's 21st edition!
Combine a dollop of the biggest and most innovative stars of electronic sounds, a dash of pop royalty, a heaping of folk and indie rock pioneers, a sprinkling of global names of hip hop, top it off with an exclusive anniversary set, and the recipe for Splendour's 21st birthday cake is sounding extra scrumptious.
Alongside the previously announced Grammy-Award winning Lizzo, electronic music titan Flume will make an exclusive Australian appearance for 10 years of Flume at Splendour 2023. The epic lineup will also welcome Mumford & Sons, Hilltop Hoods, J Balvin, Sam Fender, Tove Lo, PNAU, Peach PRC, BENEE, 100 Gecs and so many more!
Tickets to Splendour in the Grass 2023 are on sale now!
Check out the full lineup and score your tickets below!
Splendour in the Grass 2023
Fri 21 Jul - Sun 23 Jul 2023
North Byron Parklands, NSW
FULL LINEUP
LIZZO * FLUME (AUS EXCLUSIVE: 10 YEARS OF FLUME) * MUMFORD & SONS (AUS EXCLUSIVE)
* YEAH YEAH YEAHS * HILLTOP HOODS * J BALVIN * SAM FENDER * IDLES * LITTLE SIMZ * TOVE LO * 100 GECS (AUS EXCLUSIVE) * ARLO PARKS * BALL PARK MUSIC * IANN DIOR * KING GIZZARD & THE LIZARD WIZARD * 070 SHAKE * PNAU * RUEL * LOYLE CARNER * BENEE * MARLON WILLIAMS * HOOLIGAN HEFS * PEACH PRC * PALACE * DUNE RATS * TKAY MAIDZA * NOAH CYRUS * SKEGSS * SUDAN ARCHIVES * CUB SPORT * MEG MAC * X CLUB. * CLAIRE ROSINKRANZ * JACK RIVER * THE SMITH STREET BAND * LASTLINGS * JEREMY ZUCKER * YOUNG FRANCO * SLY WITHERS * MAY-A * THE VANNS * TELENOVA * VALLIS ALPS * JAMESJAMESJAMES * KAYCYY * RVG * TEENAGE DADS * BALMING TIGER * AUTOMATIC * HARVEY SUTHERLAND * GALI * DEL WATER GAP * ROYEL OTIS * SHAG ROCK * BIG WETT * MIA WRAY * MEMPHIS LK * GOLD FANG * MILKU * SUMNER * FOREST CLAUDETTE *
FULL FLOWER MOON BAND * WILLIAM CRIGHTON * HELLCAT SPEEDRACER
* TRIPLE J UNEARTHED WINNERS * PLUS MIX UP DJ'S TSEBA * CRYBABY * LATIFA TEE * FOURA * CAUCASIANOPPORTUNITIES * LUEN * MOWGLI * DJ MACARONI * CRESCENDOLL
Here's Everything You Need to Know About Splendour in the Grass 2023
When and where is Splendour in the Grass 2023?
Splendour in the Grass 2023 will take place between Fri 21 Jul - Sun 23 Jul 2023 at Ngarindjin / North Byron Parklands, NSW.
When do tickets go on sale?
Tickets are on sale now! Move quick and get in early, ticket prices will continue to increase as Splendour is using a flexible pricing model. Head to the ticketing page for current pricing and availability.
FOR MORE BREAKING NEWS CLICK HERE