Mosh Music: Discover New Releases By Aussie & Kiwi Artists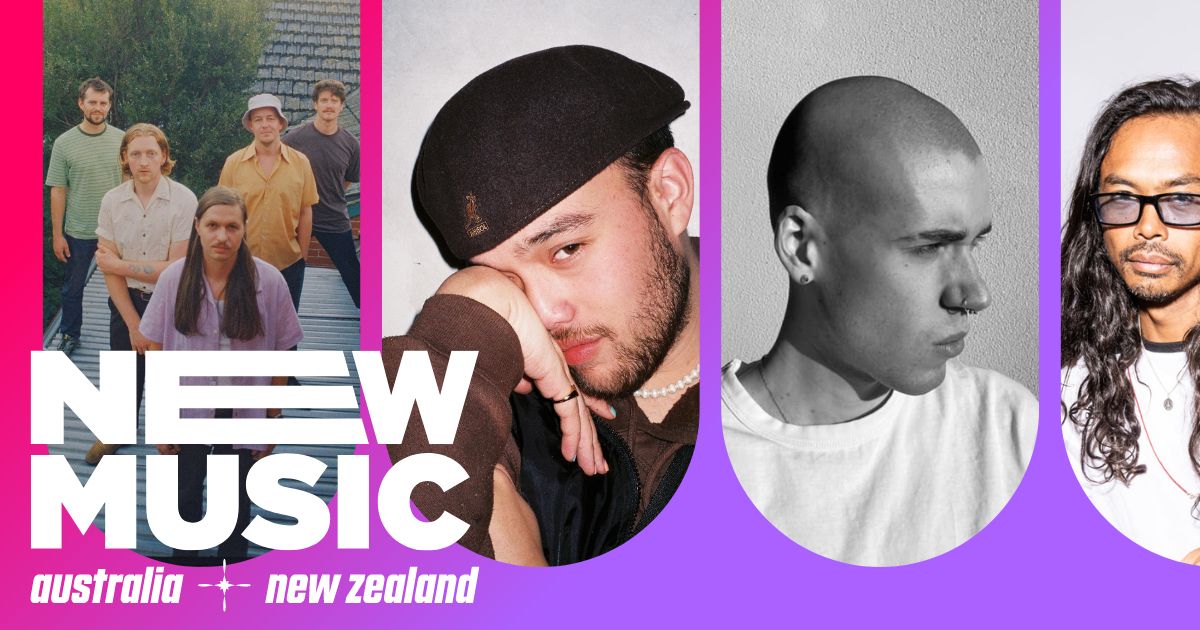 Get your monthly dose of fresh new music released by local Australian and New Zealand musicians.
In support of BIGSOUND 2022, we'll be highlighting some of the amazing local talent performing across Fortitude Valley's live music precinct this week. Check out some of Moshtix HQ's favourite new releases + tips on where you can catch them performing live at BIGSOUND.
ASHWARYA - Can't Relate
Rebellious dark pop-powerhouse Ashwarya dropped this hot new single a few weeks back and we can't get it off our minds. It's the perfect melting pot of paired back hip hop, trap and dark pop vibes. Give 'Can't Relate' a listen via our Mosh Music playlist on Spotify. Heading to BIGSOUND? Catch Ashwarya performing her new track live at Ric's Backyard on Thursday 8 September.
Chanel Loren - Some Other Time ft. Arz
This Afro-beat-laden R&B track is a HUGE vibe. It's the third single released by Sydney-based singer-songwriter Chanel Loren and we hope it's the sign of more stunning music on the horizon. Listen to 'Some Other Time' by Chanel Loren ft. Arz via our Spotify playlist.
You can also catch Chanel Loren performing tonight from 8.20pm at Brisbane's Stranded Bar as part of BIGSOUND.
ENOLA - Strange Comfort
Post-punk honey's this one is for you! Melbourne-based artist Enola packs a punch with their new single 'Strange Comfort'. It's drenched in badass punk energy and we're here for it. Listen to Enola's new track 'Strange Comfort' via our Spotify playlist.
BIGSOUND goers - you can catch Enola performing live this Thursday 8 September at Tomcat.
Asha Jefferies - Tank Tops
Bask in the dreamy sun-drenched vocals of Meanjin-based songwriter Asha Jefferies in her new single 'Tank Tops'. The introspective pop gem is the perfect soundtrack for our spring regeneration. Listen to Asha Jefferies' powerful new single in full via our Spotify playlist.
Wanna hear Asha perform Tank Tops live? Catch her at The Outpost in Brisbane this Wed 7 September.
Forest Claudette - Hologram
Aussie newcomer Forest Claudette has us weak at the knees with his new single 'Hologram'. The downtempo funky bass lines paired with the oh-so-smooth R&B infused vocals are a match made in heaven. Give the track a spin via our Spotify playlist.
Headed to BIGSOUND... Catch Forest Claudette at The Sound Garden this Wednesday 7 September and Stranded Bar this Thursday 8 September.
Looking for ways to support local artists? Here are some simple ways you can help!
1. Buy some Australian and New Zealand music and merchandise directly from the artist's website or via Bandcamp.
3. Spread the word and contact your fave radio station and ask them to play tracks from local acts.
4. Buy tickets to artists' live shows.
5. Keep streaming your fave local acts on streaming services like Spotify and Apple Music!
FOR MORE BREAKING NEWS CLICK HERE