Groove Armada Is Touring Across New Zealand This Spring!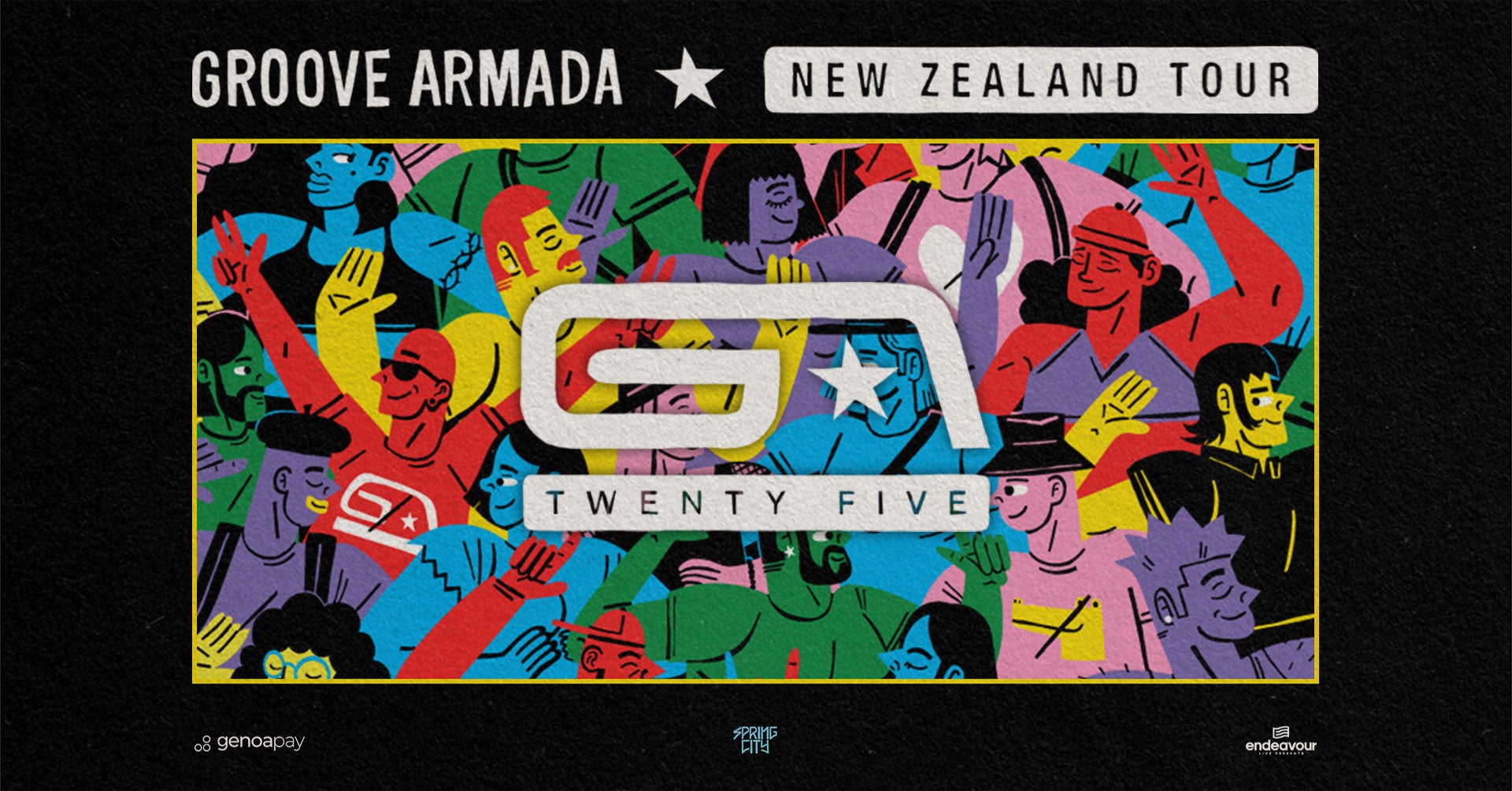 One of the globe's biggest electronic dance acts Groove Armada will be touring their full live band experience across New Zealand this Spring as part of their 25 Years farewell tour!

The four-date tour will feature performances in Christchurch, Napier, Wellington and will see Groove Armada headlining the return of the Spring City Music Festival in Auckland. For over two decades, the duo have been established as one of the planet's best loved and biggest selling dance acts. Since debuting in 1997, they've proved that it's possible to bravely explore a multitude of sounds while achieving critical and commercial success. It's a trait that is apparent within a selection of their best loved songs. From the dancehall dub of Superstylin to the crossover pop of Song 4 Mutya (Out of Control) and from the dancefloor-igniting I See You Baby to the woozy sunset vibes of At The River, Groove Armada have consistently and uncompromisingly followed their own vision.
Tickets to Groove Armada's New Zealand Tour are on sale now!
Groove Armada
Thu 24 Nov - Sun 27 Nov 2022
Thu 24 Nov 2022 | Queen Elizabeth II Park, Christchurch
Fri 25 Nov 2022 | Church Road Winery, Napier
Sat 26 Nov 2022 | Spring City Music Festival, Auckland
Sun 27 Nov 2022 | TSB Arena, Wellington
HERE'S EVERYTHING YOU NEED TO KNOW ABOUT GROOVE ARMADA'S NEW ZEALAND TOUR
When do tickets go on sale?
Tickets go on sale at 3pm NZT Wed 3 Aug.
What payment options are available?
Moshtix accepts all major credit cards. Want to pay in instalments? You can now Buy Now, Pay Later over 10 weekly payments with Genoapay. Find out more via the Genoapay website. Sign up to Genoapay and score exclusive access to presale tickets from 10am NZT Mon 1 Aug.
FOR MORE BREAKING NEWS CLICK HERE