A Brand New NYE Festival Is Coming To Collingwood This Year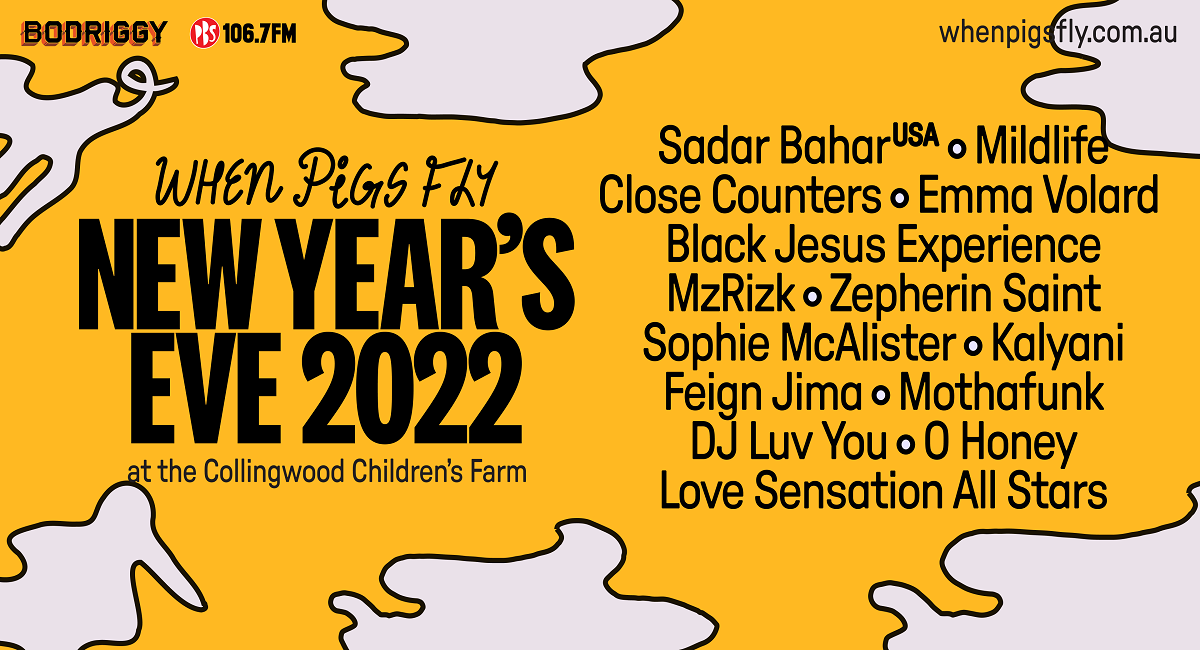 Introducing When Pigs Fly, a one-day live music New Year's Eve festival hosted at Collingwood Children's Farm.
The festival is set to feature 14 stunning local and international acts performing across two stages including Chicago house and soul legend, Sadar Bahar, local jazz, fusion, and funk powerhouses Black Jesus Experience, Close Counters and Mildlife, as well as future-soul artist Emma Volard and rising dream-pop artist Feign Jima.
Melbourne-based DJs Kalyani, MzRizk, DJ Luv You, Sophie McAlister and Zepherin Saint are also amongst the acts performing at the inaugural event.
Tickets for When Pigs Fly NYE Festival are on sale now. Check out the full lineup and ticket details below.
When Pigs Fly NYE 2022
31 December 2022 @ Collingwood Children's Farm, VIC
THE PADDOCK (MAIN STAGE)
Black Jesus Experience | Close Counters | Emma Volard | Feign Jima
Kalyani | Mildlife | Mothafunk | Sadar Bahar (USA) | Sophie McAlister
THE BARN (SIDE STAGE)*
DJ Luv You | Love Sensation All Stars | MzRizk | O Honey | Zepherin Saint
*The Barn is presented by Love Sensation.
FOR MORE BREAKING NEWS CLICK HERE